Dansie Design Build's Remodeling Process
Congratulations! By finding this page, you have officially started your remodeling process!
We begin here – by seeing if Dansie Design Build sounds or looks like a good fit for you, your family, and your home.
The truth is, we may not be a good fit for you. We value being upfront and telling the truth. We value communicating expectations and making sure everyone is on the same page. We return all phone calls the same day, or by 10 am the following morning. We also value planning the details of each project before we start construction. We may not be a good fit for your project if you do not have similar values.
We have been designing and remodeling homes with a combined experience of more than 18 years. We love to help answer our customers' questions and love working with customers who are well informed about remodeling and the construction process. If you'd like to learn more about construction and remodeling, keep reading this page or visit our blog, where we have answered many of our customer's top questions.
Next, we guide you through the entire remodeling process, helping you to select the right cabinets, flooring, lighting, etc. so that your home reflects you and your family.
Once you're ready to move forward with your home project, you may feel elated, overwhelmed, or even a little nervous about the process ahead. Do not worry. These feelings are very normal as a homeowner is in this phase of the project. Our steps below will help you define what you need to know and how we will get it done together.
Below is an outline of our process – step-by-step so you always know where we are at in the process and what you can expect!
Schedule a phone interview to discuss your needs, wants, and project.
Hold an in-home project consultation after reviewing our pricing guides online. Talk about your options and project specifics. Set a start or finish date for the construction/remodeling. Set a realistic budget for the project.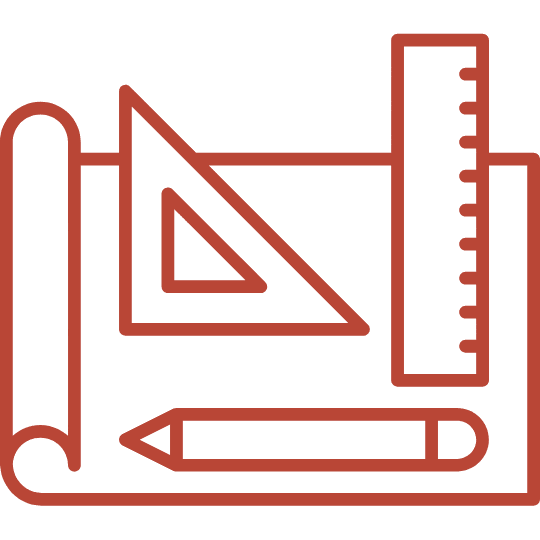 Design Development Agreement
We will discuss the design fees and start a design agreement before we start drawing plans and measuring the existing spaces. Most often, the design agreement is signed during our first visit to your home. Once the design agreement is in place, we will measure your existing home to create a floorplan of what we are starting with. Next, we draw a concept plan that shows what changes and additions will be made to your home. These are the changes we talked about in our in-home consultation. After we get the concept plan completed, we will collaborate with you on it to make sure that your vision is being captured before we start estimating the cost of the project.
Next, we will create color renderings to visualize what the space could look like before we start construction.
Then, we will bring our team into your home to understand the scope of work, and get firm pricing for your project.
We will then provide our professional proposal which includes the details of the scope of work, the design, the cost of the project, and an itemized list of allowances.
If this seems like a lot, don't worry. We will handle all of the tasks described above, and take the time to answer any questions you have along the way! This is a critical step in setting up the project for success.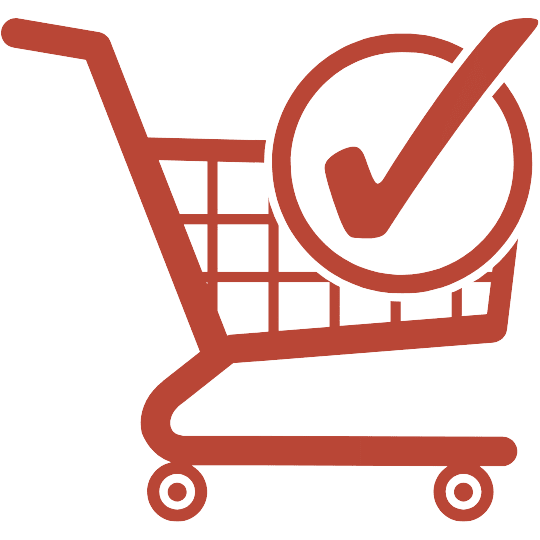 Once we are to Step 3, you will have a detailed design, drawings, scope of work, and cost estimate. From here, we enter into a construction agreement. The construction agreement is based on the designs, drawings, and scope of work that have been set up previously.
Next, we will spend a day shopping with you and assisting you in choosing the exact materials for your dream home.
These are materials like cabinets, countertops, flooring, paint, and lighting.
This is when you will finalize the material selections. We will update the selections based on your choices and get your final approval.
The budget is then finalized, and we can schedule the construction and get our building permits.
Permits are now ready, and project planning is now 100% complete.
We will create a project schedule, and it will be posted in our online project management software. Now we have everything we need to start construction. You can log in anytime and see schedule updates, project updates, progress photos, and project financials.
We will schedule and post meetings for the 6 phases of the project: Demolition, Structural, Mechanicals, Thermal & Moisture, Finishes, and Close-Out.
Once the project is nearing completion, we will create a "completion list" and a "punch list"; two lists we use to ensure all the details are addressed and everything is 100% completed and ready for you to use and enjoy!
Once the project is 100% complete, you're ready to move in and enjoy the new space! Dansie Design Build offers a 1-year warranty on all the work we were a part of constructing for your home.
We also provide a closeout manual, which includes warranty information, all drawings, product information, selection information, and project financials.
We can help you from the very infancy of your ideas because that is where a successful project begins. Our team of professionals will handle all the permitting processes and will help you step-by-step through the design and material selection process. Dansie Design Build pulls all the components together to make sure that your basement is finished with a high level of craftsmanship and professionalism. Feel free to reach out to us on our Request A Consultation page to get started designing your basement.
WHAT OUR CUSTOMERS HAVE TO SAY
I'm very impressed with the way he does business. Caleb's quality of work and professionalism is definitely top-notch. I'm very impressed with his knowledge and experience in the industry. If ever I have questions regarding construction that are outside of my scope of knowledge I know I can reach out to him for a prompt and thorough response.
The basement was gorgeous! I didn't have to worry about anything. Truly a turnkey project! Very professional, and best quality. Nothing to complain about!
Caleb is one of the hardest-working guys I know. He can fix and build just about anything. He is someone who I trust and has great communication skills. You will love working with him.